Idyllic apartment resort with beautiful natural surroundings
Vila Gaivota
ABOUT
VILA GAIVOTA
Restaurant
Communal pool
Vila Gaivota resort sits on a unique hillside position facing out to the ocean, only a few minutes' walk from one of the top beaches in Portugal, Praia dos Caneiros. Two of the Algarve´s top villages, Carvoeiro and Ferragudo are only a short distance away.
This picture-perfect white washed resort nestles among lush landscaped gardens and leafy trees. With a choice of apartments and townhouses and an onsite restaurant, this secluded resort delivers a perfect peaceful holiday within beautiful natural surroundings.
Vila Gaivota
Photos & Videos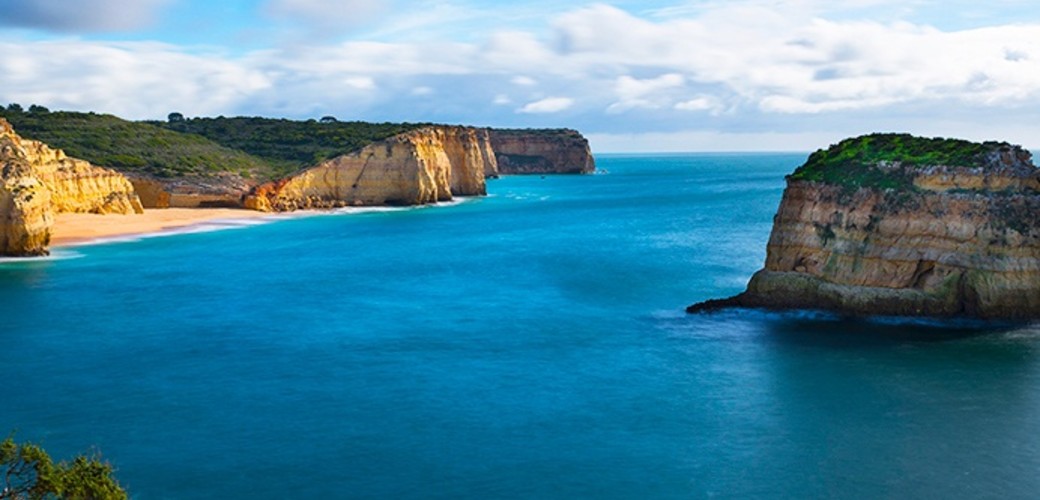 NEARBY
PRAIA DOS CANEIROS
Praia dos Caneiros is one of the best beaches in Portugal, located in Ferragudo and with the peculiar characteristic of having in front of it a large cliff isolated by the water that is called ""Leixão das Gaivotas " which means Legion of the Seagulls. The beach has a host of amenities including a restaurant, bar, sunbeds and a life guard (during season). Pathways along the cliffs are the ideal way to explore the coastline.
Vila Gaivota
Available Packages
Address
Vila Gaivota
Vale da Azinhaga
8400-276 Ferragudo, Lagoa
GPS: 37.108366, -8.512755
Get Directions
Contact
Reception
+351 282 425 115
Reservations
+351 282 350 120
E-mail
Opening hours reception
Daily:

9.00 a.m. - 1.00 p.m. / 2.00 p.m. - 6.00 p.m.
Winter:
Closed on Sundays