ABOUT
The Vines
Communal pool
Communal heated pool
Tennis
Carvoeiro Clube promotes "The Vines" in a partnership co-operation. All services and facilities are operated by the local management of Quinta dos Vales
The Vines is a brand-new resort of holiday-homes, located in the heart of Quinta dos Vales, a renowned wine estate. As the name suggests, The Vines has picturesque views of seemingly endless vineyards, but is still integrated into an established estate.
Quinta dos Vales is the leading winery in the Algarve, founded with the dual focus of Wine & Art. With recognition from international organizations and visitors alike, this quaint farm has established itself as one of the cultural reference points of the region. Along with wine and art Quinta dos Vales is active in events as well as holiday rentals.
Quinta dos Vales boasts numerous sports facilities and amenities, including a tennis court, mini-golf course, paddle tennis court, multiple heated pools as well as any number of wine-related opportunities. Basically, anything you could need or wish for during your stay.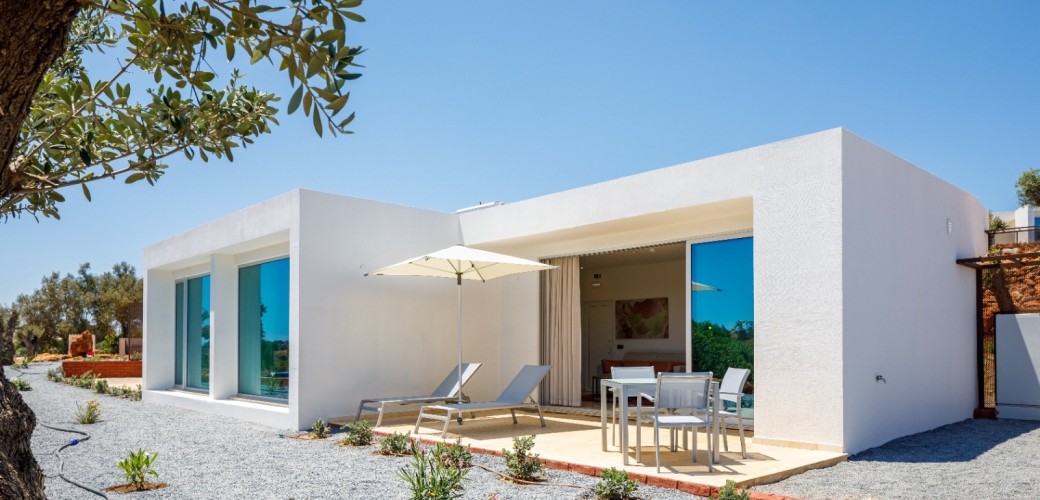 The Vines
Photos & Videos
What we have to offer
Some of our properties
Address
Quinta dos Vales- Sítio dos Vales
Caixa Postal 112
8400-031 Estômbar
GPS: 37.153767179283, -8.4755364240372
Get Directions
Contact
Phone
Reservations +351 282 350 120 *
Quinta dos Vales: +351 282 431 036 *
E-mail: reservas@cclube.pt
(* Call to the Portuguese fixed network)