Privileged hill-top apartments in the heart of Carvoeiro, with spectacular views.
Monte Dourado
ABOUT
Monte Dourado
Communal pool
Tennis
Ideally situated on the hill-tops surrounding the charming coastal town of Carvoeiro, Monte Dourado is in walking distance to the town center and its white sand beaches and crystal clear waters. This resort is made up of classically Algarvian apartments, all of which feature modern amenities and the majority of them unobstructed views of Carvoeiro and the Atlantic Ocean.
The resort offers 5 pools (1 outdoor swimming pool with cover, heated during winter months according to weather conditions), perfect for an early morning dip or to meet friends old and new.
A five minute walk away is the hustle and bustle of Carvoeiro, featuring lively entertainment, local bars and a wide range of dining experiences and shops. The opportunities such as biking, hiking, cliff walking are endless for your wholehearted enjoyment, and are not limited to land, as watersports like sailing, surfing, diving, cave touring and much more are readily available.
The very well established resort is everyone's favorite, whether you are in search of a family friendly vacation, romantic getaway or sports lovers paradise, Monte Dourado has a little something for everyone.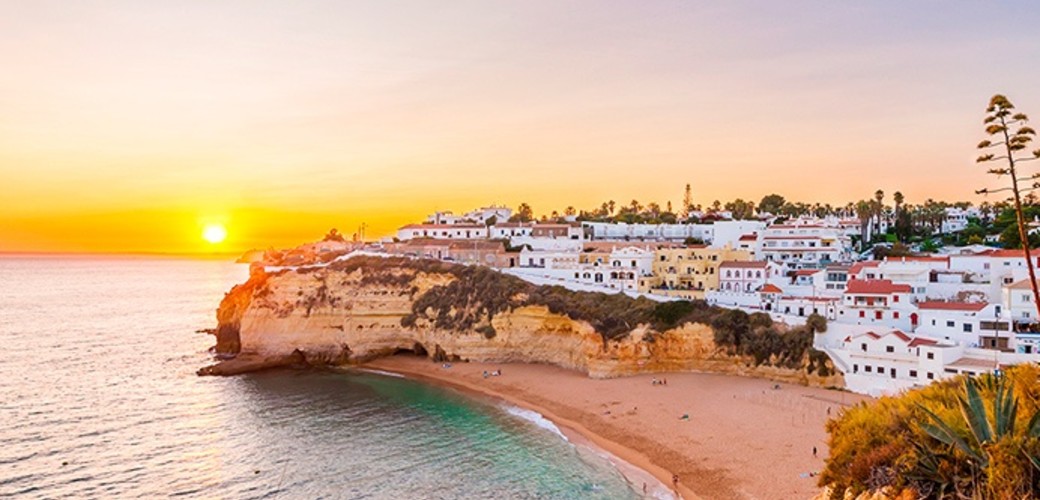 Monte Dourado
Photos & Videos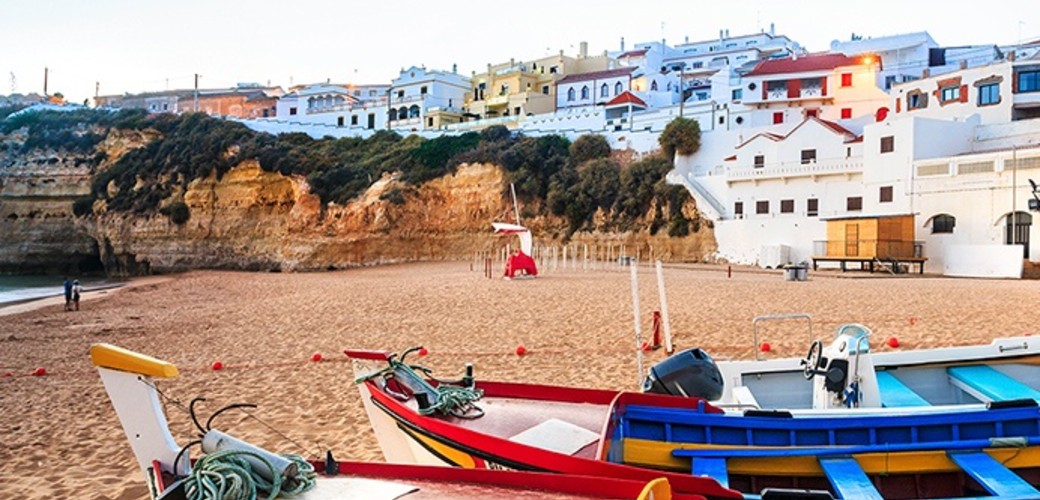 NEARBY
PRAIA DO CARVOEIRO
Carvoeiro was once a fishing village and has now become a cosmopolitan tourist resort. It boasts a welcoming bay with calm waters. The cliffs around the beach form an amphitheater, dotted with the brightly whitewashed village houses, taking advantage of the appearance that the passage of time has brought to the rocky walls to make this the municipality's tourism hallmark. The brightly coloured fishing boats that share the sands with the beachgoers, go out to sea not only to catch fish but also to take tourists to visit the sea caves and unspoiled beaches that are inaccessible by land. Voted the best beach in Europe 2018.
What we have to offer
Some of our properties
Address
Monte Dourado
Rua dos Combatentes Lote 1
8400-569 Carvoeiro
GPS: 37.098435, -8.468356
Get Directions
Reception
Opening hours
Monday to Friday: 09:00 - 18:00
Saturday: 10:00 - 18:00
Sunday & Bank Holidays: Closed
Phone
+351 282 351 600 *
E-Mail
(* Call to the Portuguese fixed network)
Bookings
Phone
+351 282 350 800 *
E-Mail
(* Call to the Portuguese fixed network)