Quinta do Algarvio Village ****
Experience the essence of a luxurious holiday
Quinta do Algarvio Village ****
ABOUT
Quinta do Algarvio Village ****
Communal pool
Communal heated pool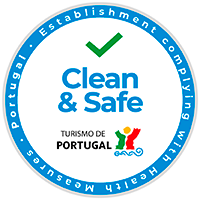 Situated in the heart Carvoeiro, one of the Algarve's most desirable locations, the newly (2019) opened Quinta do Algarvio Village meets the highest standards for luxury holidays and is the perfect fit for those who wish to relax in the sun. There are 32 fully furnished and equipped properties to choose from.
The resort is fully fenced & gated with a controlled access only for guests and authorized persons. The level of privacy and security is therefore very high and a healthy advantage in these important times of self-distancing.
The upscale complex with 22 2-bedroom townhouses and 10 apartments with 1 or 2 bedrooms, provides a unique sense of intimacy, while the contemporary and impressive interior design concept of Mediterranean styles and beach colours make you feel comfortable at once.
All the units are equipped with air conditioning as well as separate electric underfloor heating in all rooms, in order to always create the perfect room climate and temperature.
At the heart of the resort is the spacious pool area with a (heatable) saltwater pool for adults and a freshwater pool for kids , while the surrounding lush, manicured gardens enhance this secluded and quiet complex, offering an exceptional and relaxing stay.
Guests can enjoy exclusive access to the Group's own sports facilities (Tennis Club including paddle, gym, pool & restaurant within 3 minutes' walk of the resort).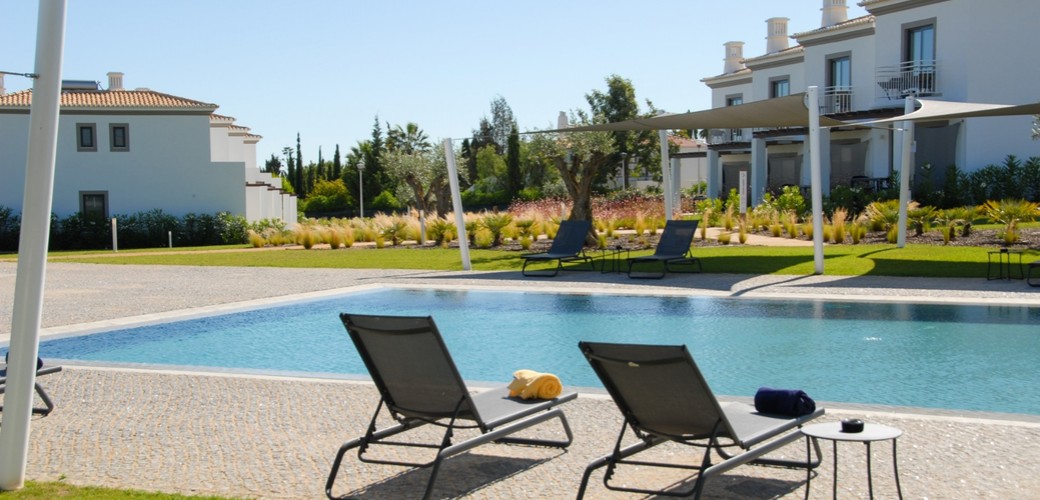 Quinta do Algarvio Village ****
Photos & Videos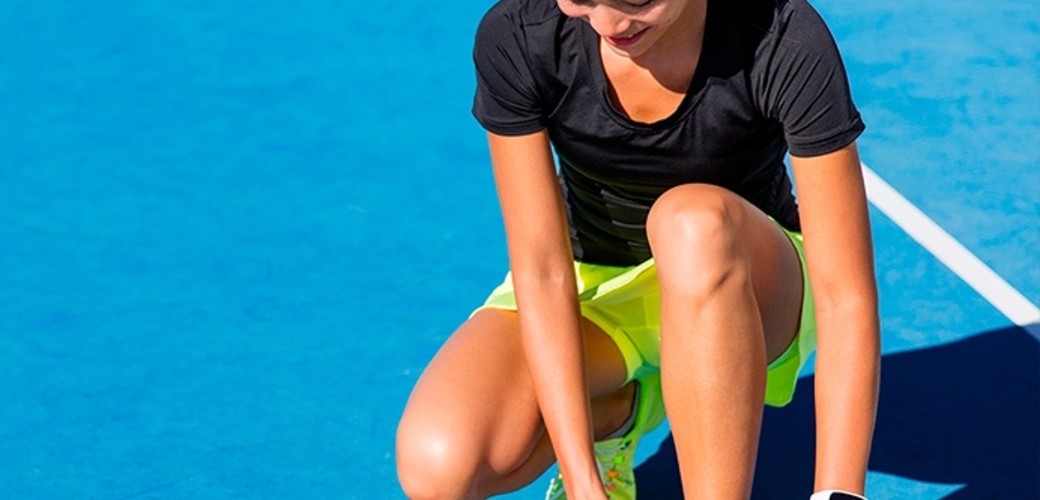 NEARBY
CARVOEIRO CLUBE DE TÉNIS
Carvoeiro Clube de Ténis is one of the largest and most famous tennis clubs in the Algarve with 8 Australian Blue tennis courts, 2 AstroTurf courts, 5 mini-courts and a multi-sport court which can host a wide range of team sports. Fitness fans will enjoy the fully equipped gym and dance studio.
When you have finished working up a sweat, relax on the terrace and enjoy our delicious Clubhouse menu.
Address
Rua da Colina do Carvoeiro,
Sitio Mato Serrão
8400-556 Carvoeiro, Lagoa
GPS: 37.107939, -8.480456
Get Directions
Opening hours reception
Monday to Saturday: 09:00 - 13:00 | 14:00 - 18:00
Sunday and Bank Holidays: Closed
RNT